surTRACE®
Record unique fingerprints on any type of product or surface thanks to our surTRACE
®
technology so they can be authenticated anywhere in the world.
Learn more about how our fingerprint technology can help your business fight against counterfeiters. Through minuscule changes we apply to the surface of a product, our technology makes it possible to identify where it came from. For consumers, it is especially useful to be able to verify the authenticity of the products they have received.

surTRACE is the culmination of years of research which has resulted in a tool that is practically impossible to clone due to the degree of stringency in which the fingerprint data is stored.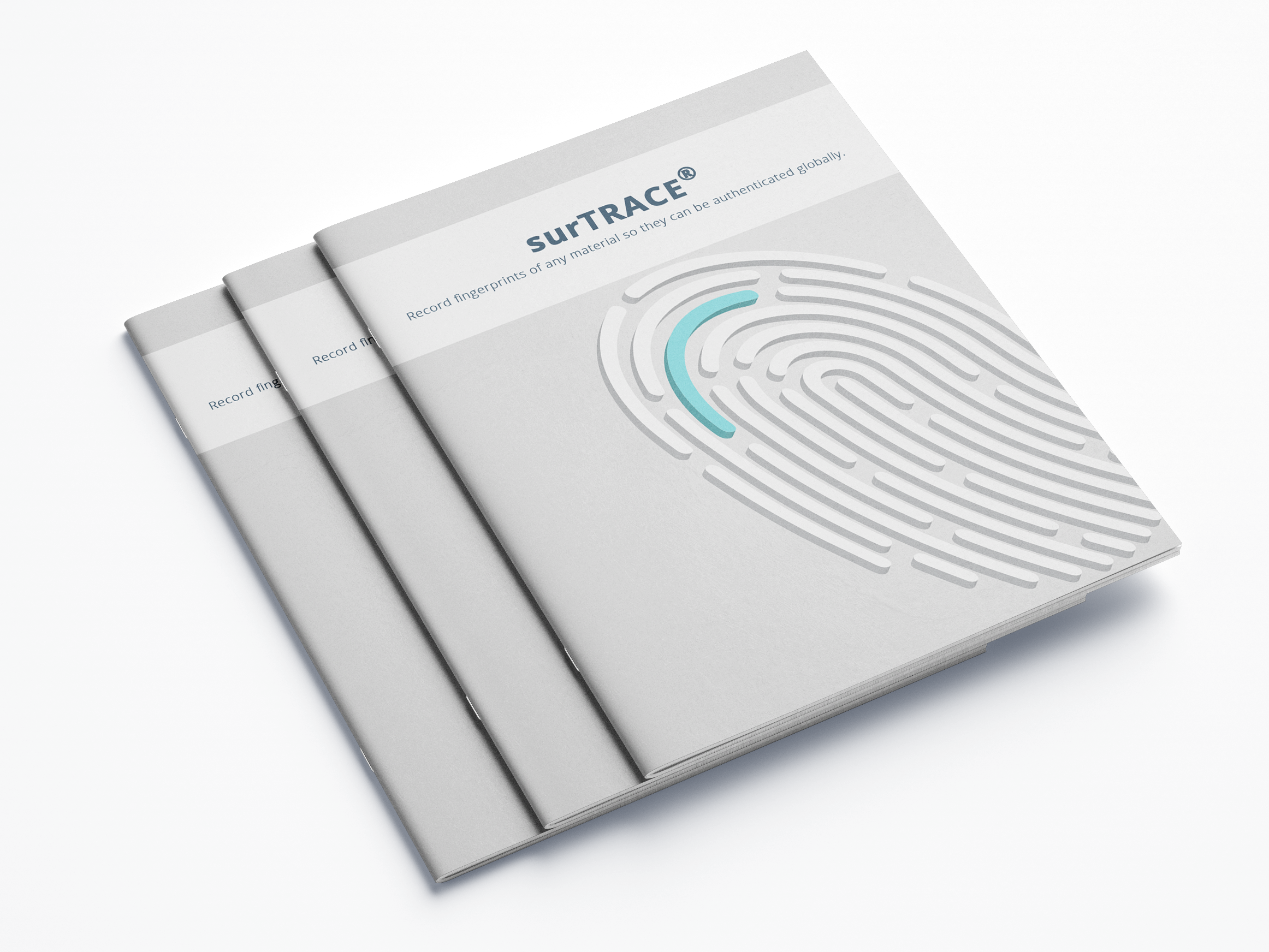 Talk to us if you would like to find out how you can protect your brand with the proper security measurements.