surTRACE® brochure
Record unique fingerprints on any type of product or surface thanks to our surTRACE
®
technology so they can be authenticated anywhere in the world.
Learn more about how our fingerprint technology can help to protect your business from counterfeiters. With surTRACE
®
it is possible to protect your products by utilizing their unique surface features.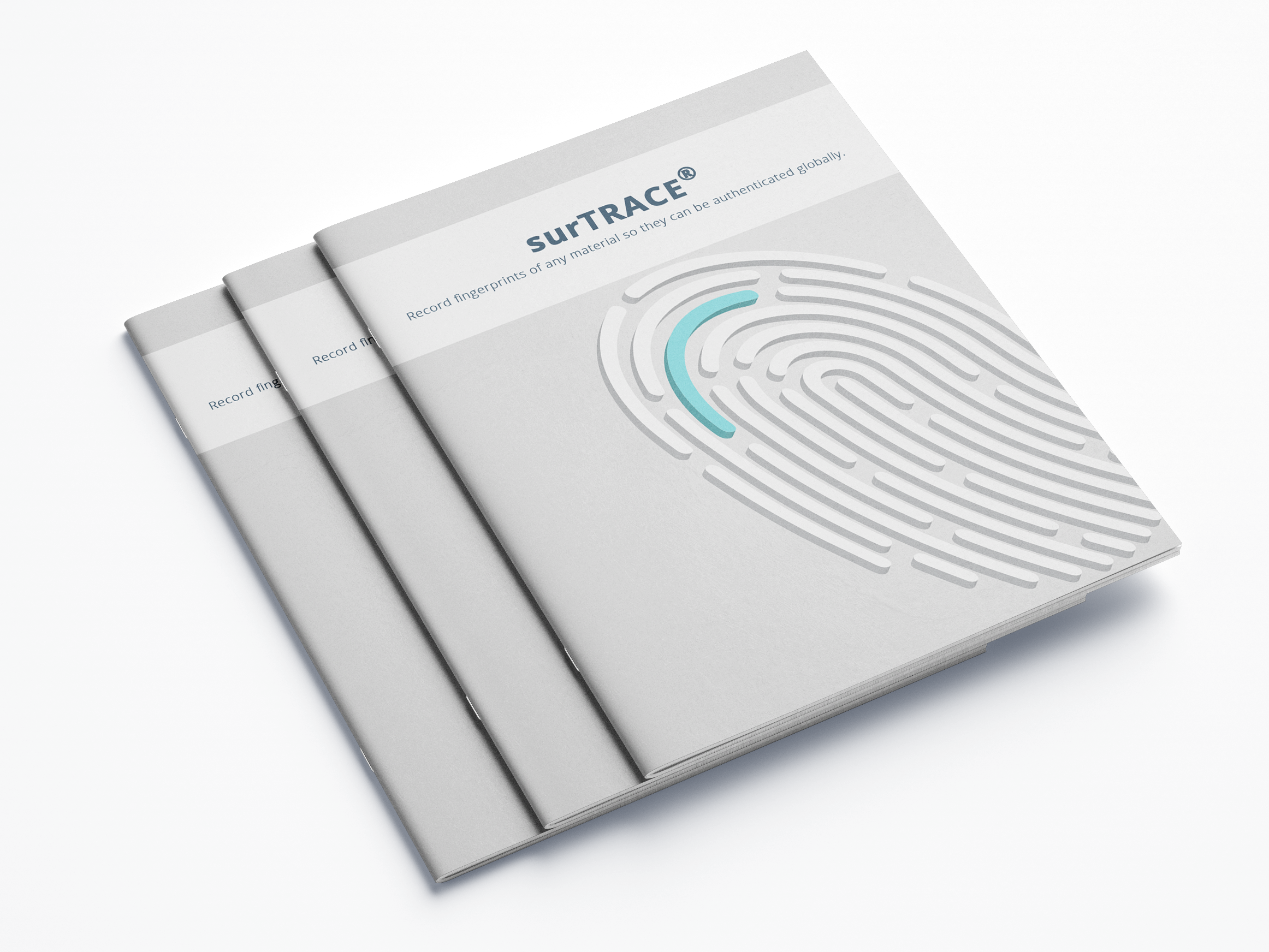 Contact us today to learn about strengthening your brand with the proper protection.