Brand protection is the process which brand owners must undertake to make it as hard as possible for counterfeiters to use intellectual property without permission. If no action is taken to protect a brand from having their products copied, consumers will likely lose trust and the reputation of the brand will be damaged.
Luckily, U-NICA offers several security measures to prevent damage to your reputation and to enable you to monitor your products all over the world. Let us begin by outlining how you can start and how we can help.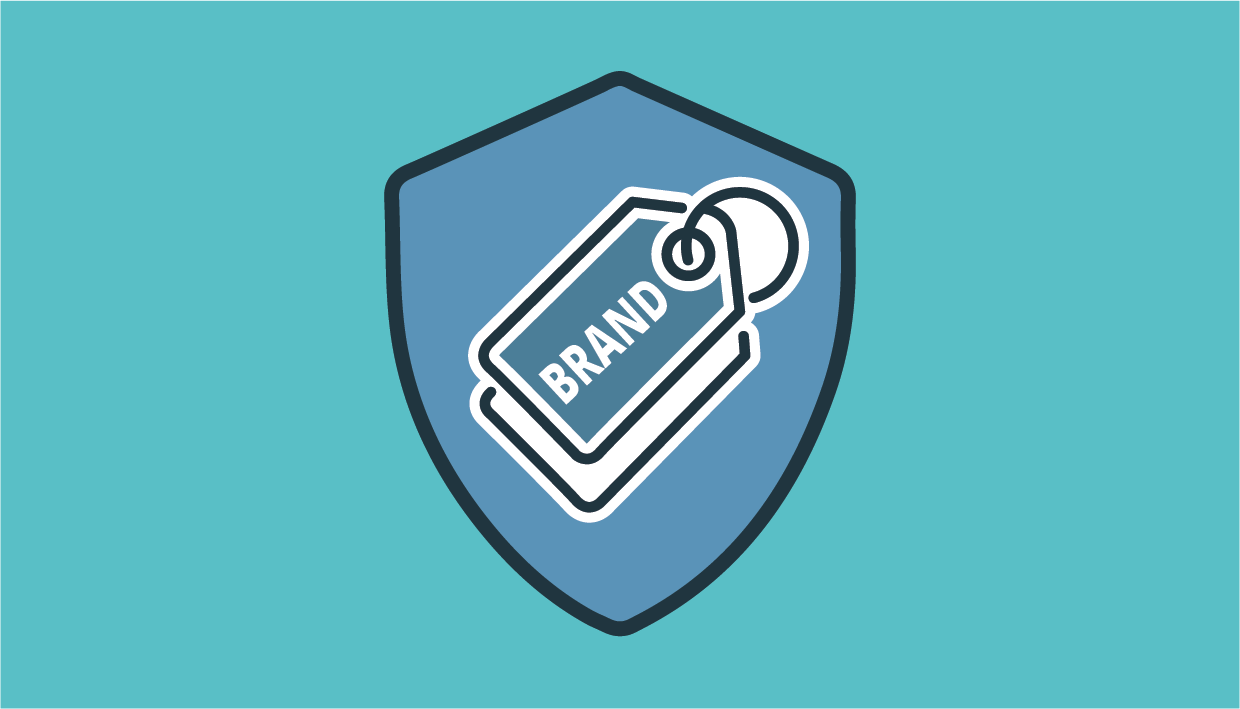 How To Protect Your Brand
If action is to be taken against brand infringements, there are three elements which are a prerequisite and non-negotiable:
The rights must be secured
A concrete infringement must be established
Evidence for measures must be available or developed
We do not consider everything related to brand protection, brand value protection and product protection as a one time effort. The totality of the measures must be continuously carried out, monitored and maintained. For this purpose, we have developed the U-NICA Protection Circle©.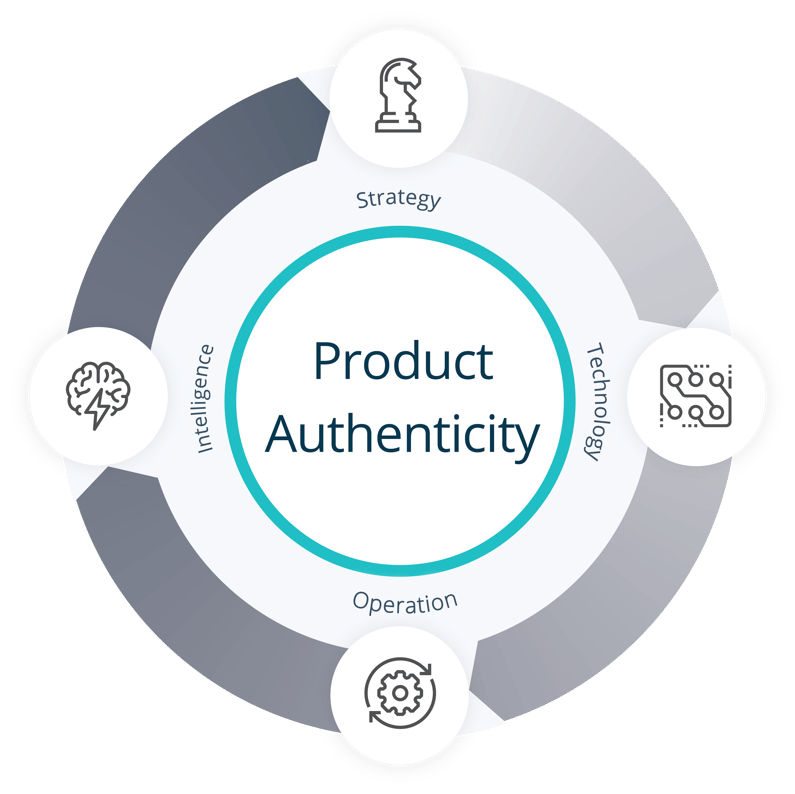 The U-NICA Protection Circle©
The U-NICA Protection Circle© consists of four pillars that encircle the brand value:
Strategy
Technology
Operation
Intelligence
We often see other product authentication systems not focus on brand protection or product protection long-term; however, with this circle, U-NICA does concentrate on it by monitoring the market, relying on the concept for a certain region, product or other specific aspects. The information collected can be used to identify an infringement and, at the same time, build evidence to strengthen protection and stop fraud.
In order to successfully grow, protect, and gather data, brand protection constantly goes through the circle as such:
We have to plan and then update a sustainable strategy.
Find new or update current technology to help fortify the strategy.
The operation of the strategy needs to be easy-to-implement and can be easily scaled.
Each step in the strategy needs to be intelligent, meaning insights and data need to be cultivated.
Finally, review and repeat.
Based on these measures, it can be decided what greater protection mechanisms should be used to obtain further data. This can be extending protection to additional regions, products, or other aspects that can lead to more relevant data for the organization.
Speak with a Protection Circle© specialist to learn more about U-NICA and how our circle method can help!
U-NICA's Brand Protection Task
Though the Protection Circle© is available to provide constant brand protection, U-NICA's main task is to apply the appropriate technology to:
Authenticate the products
Collect and prepare the market data
Gain illuminating insights
Support the legal work in building a case with the appropriate tools
Without this strong foundation, brand protection cannot be fully achieved. These specific areas are the activities we directly support with our tools, technology, methods, and processes.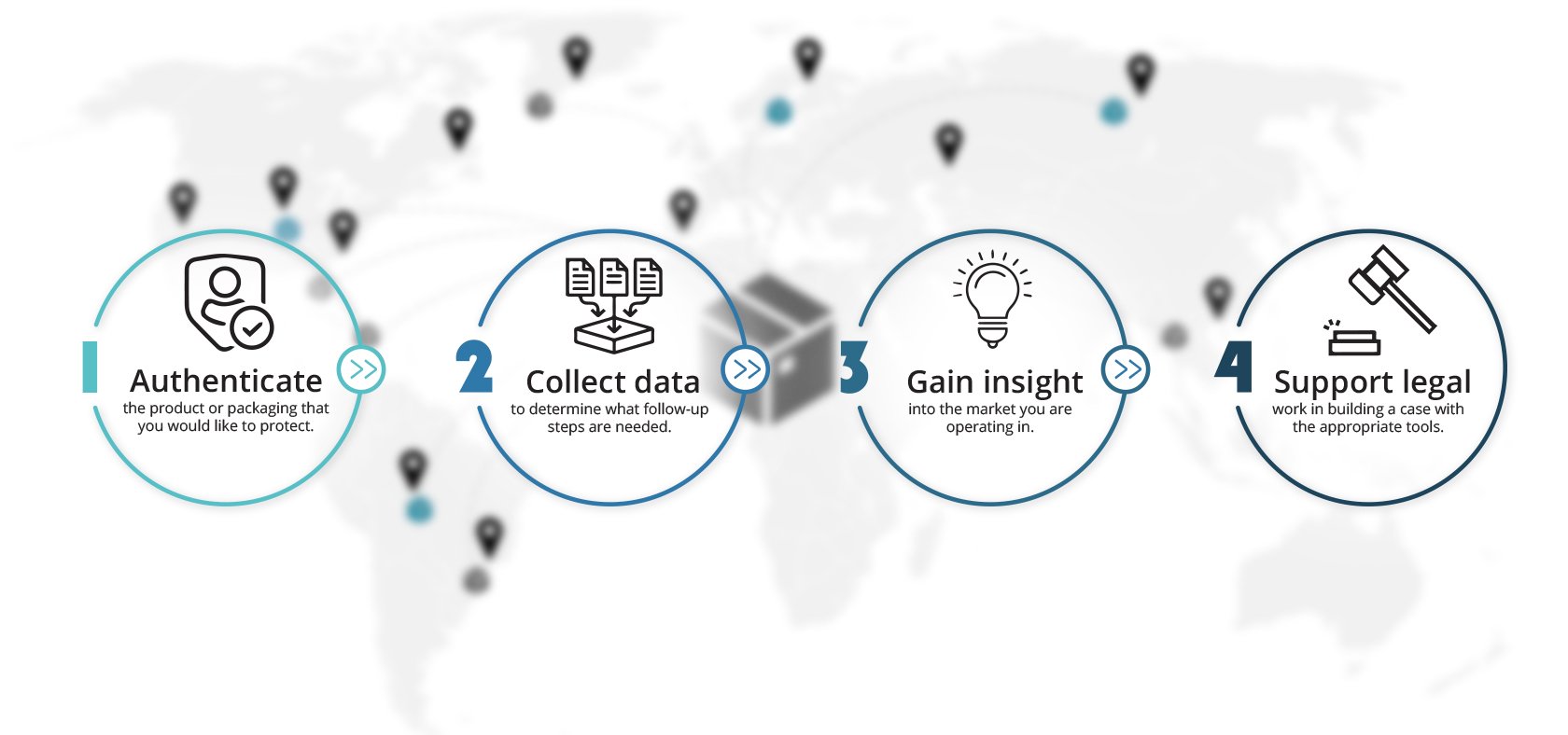 The Hidden Uses from Brand Protection Analysis
U-NICA's strong foundation and method enables constant knowledge of what is occurring in and around your brand and product. Many measures are silent or concealed so that counterfeiters do not know of them. This is essential so counterfeiters cannot forge the brand protection along with the product.
Through our technology and tracking, we are able to spot when counterfeit products are being immersed into the market and local authorities can then conduct raids of these areas to gather the fakes and prevent further damage to your brand.
This could signal to other counterfeiters about the protection methods, but that is where U-NICA's Protection Circle© comes into play as this method is constantly looking to improve and update current protections that are in place.
The U-NICA solution
Therefore, our U-NICA Protection Circle© is designed to monitor the situation and to derive new measures from the data. Regardless of whether it is brand protection, brand value protection or product protection, it will always be a continuous process.
At U-NICA, we enable our customers to fight against counterfeits, protect their products and brand values, and maintain trust in their brand. We have solutions for a variety of industries including automotive, electronics, fashion, and food. Contact us today to learn about strengthening your brand with the proper protection.