A look at today's global anti-counterfeit measures, and how cooperation and innovation are key to the fight.
The developing COVID-19 pandemic has two silver linings. First, it has fired a spirit of international cooperation, driving nations to unite and overcome a common threat. I would not be exaggerating in comparing the impact of the coronavirus to the scourge of pharmaceutical counterfeits.
Both are global dangers that anyone may be exposed to at any time, and the price of that exposure may be sickness or death. It's a time of innovation and collaboration as COVID-19 exposes weak links in the pharma supply chain.
This exposure is the second silver lining. There are vulnerabilities the industry is now forced to recognize, making manufacturers face the interdependence and fragility of their own operations and the patients who rely on them. There are solutions both familiar and imaginative being deployed to address pharmaceutical scams, and U-NICA ever-evolving services are part of the fight.
Global calls for tougher sentencing of medical counterfeiters
No single country is winning the anti-counterfeit war, but some are closer to victory than others. Manufacturing and distributing fake drugs are terrible crimes that cost lives and millions in enforcement budgets, yet punishment still does not fit the crime. More must be done.
International calls for tougher sentences on pharma fakers are getting louder, particularly in Africa, one of the regions that's been hardest hit by this black market. Thankfully, 2020 has seen positive change prosecuting fake pharma in Africa, and it's drawing worldwide support.
America's Drug Supply Chain and Security Act is now in its seventh year and approaching the final implementation deadline of 2023. The Act is working in unison with proposed legislation such as H.R. 2376, which seeks to close loopholes that favor counterfeiters and increase the severity of punishment for offenders and non-compliant pharma suppliers.
More legislation is under consideration, but new enforcement can be slow to implement and some sanctioned processes may do more harm than good. U-NICA can help pharma companies act swiftly in the meantime by providing resources and data to help legally protect your intellectual property.
By assessing and identifying counterfeit and fraudulent use of your IP, brand, logos and other owned elements, we can assist in establishing concrete infringement of your rights with clear, legally binding evidence for stronger legal action.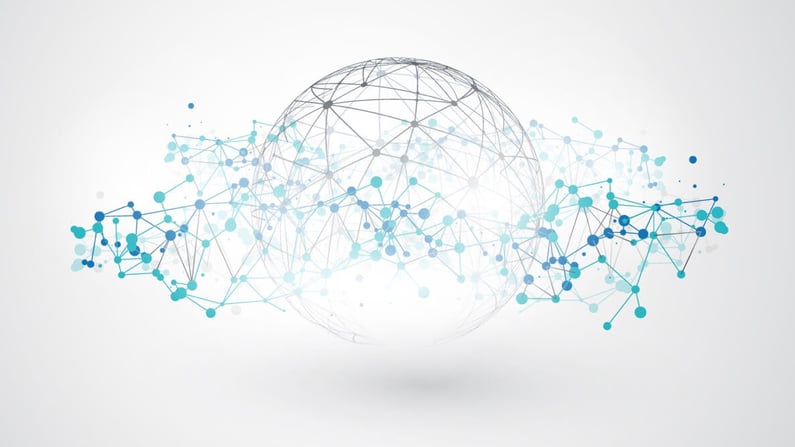 Could blockchain become pharma's back up?
Blockchain may become a key part of pharma's future anti-counterfeiting strategy. Built on aggregated data and information exchange, blockchain applied to the pharma supply chain promises the one thing counterfeiters hate most: transparency. Healthcare experts are generally in favor of the possibilities, but some are concerned that factors like lack of modernization and multiple intermediaries along the product path may hinder swift adoption.
U-NICA scryptoTRACE® solution lets the pharma industry immediately realize the best parts of blockchain, namely interoperability between supply partners and the sharing of real-time data. Our approach unites your own enterprise systems with both foreign and new recognition and marking methods — an important step closer to the globally cooperative approach that must come to pass, and which counterfeiters fear.
U-NICA is in step with pharma's pioneering minds
A "suitcase solution" to pharmaceutical fakes and dangerously dosed medicines took shape in 2015, thanks to the efforts of biomedical engineer Muhammad Zaman. It only takes 15 minutes to test and reveal the active ingredients in a drug and let physicians and pharmacists know if it's legitimate or a diluted fake.
Nigerian entrepreneur Adebayo Alonge is adding his own imagination to regulatory gaps and improving the "suitcase solution." He and his prize-winning team created a database that contains the "spectral fingerprint" of hundreds of drugs and a handheld nanoscanner than can verify what the product contains within 20 seconds.
American researchers are developing innovative anti-counterfeit measures in the form of an edible security tag that provides two "must-have" solutions in pharmaceutical security: unique identifiers and a covert layer of protection that can be scanned for verification but is unknown to counterfeiters.
However, where most of those technologies use specialized equipment to verify the authenticity of pharmaceutical products, U-NICA is leading the way to a solution that can be activated with any smartphone. By removing the barriers to verification and putting the tool in the hands of any consumer anywhere in the world, we can map outbreaks of fake drugs and collect powerful information. This data can be used to protect your products, brand and customers, and to work with law enforcement to shut these criminal organizations down for good.
For example, our scryptoTRACE® imbeds invisible protection into pharmaceutical products via covert methods and provides simple, clear authentication that's customizable to provide machine-readable data for in-process tracking. These taggants and inks are tamper-proof because only the manufacturer and approved supply chain partners know they exist, and the option can be deepened to forensic levels of security.
We help pharma do better with product protection and knowledge leadership
U-NICA combines four elements — Strategic, Technical, Operational and Intelligence — into a single holistic approach. As counterfeiting methods evolve, so do we to provide solutions that grow to fit security needs at the company, national and global levels. The result is a sustainable, scalable and easy-to-implement process with systemic learning mechanisms.
Together, the world can fight smarter by thinking outside the box. The U-NICA team is ready, so join us today in the next dimension of protection.
U-NICA is a team with a single purpose: supporting you in the fight to protect your brand's integrity and value. Our staff operates globally and partners with universities and agencies to deliver the future of brand protection. Connect with me for more information on our constantly evolving open solution suite.