Counterfeiting has become a massive problem for businesses and governments worldwide, with fake products costing the global economy $500 billion per year. As a result, governmental and border protection agencies have tightened their anti-counterfeiting measures in recent years to try and prevent fake products from entering consumer markets. But brand owners should also be proactive to assure the authenticity of their products from the moment goods are produced to when the consumer finally purchases them. Here is an overview of the brand protection journey and how companies fight counterfeiters.
Product Supply Chain and Manufacturing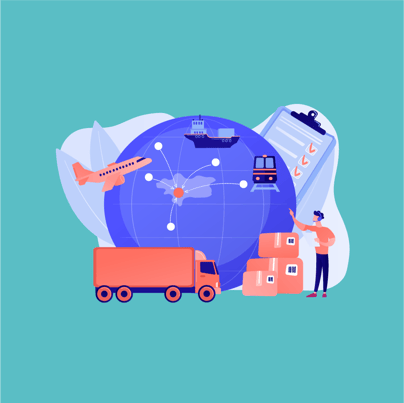 Brand protection starts from the moment products are produced and enter the supply chain life cycle. Intangible assets such as trademarks, copyrights and patents provide protection for intellectual property and from product piracy. These types of asset protections also make it easy for companies to take legal action against counterfeiters whenever possible.
Manufacturers, shippers and distributors work continuously to remove counterfeit parts, which can be hard to detect, from the supply chain. Security measures can be taken to prevent these parts from infiltrating the supply chain in the first place. These safeguards involve rigorous product screening processes, regular audits, and continual monitoring of supply chain partners. Distributed ledger technology can be used to authenticate the shipment of goods by enabling end-to-end validation so products can be authenticated at any point.
Product Tracing and Monitoring
From the moment goods are produced, brands can implement measures to keep track of the flow of these products throughout the supply chain. Supply chain traceability brings tangible value to brand protection, since it can protect consumers from using fake or defective goods, like in the case of product recalls. Tracking goods along the supply chain is also important for products that are sold online. Digital platforms are easy for counterfeiters to infiltrate, and goods sold online can be difficult to monitor. As a result, companies have traditionally used physical security features like encrypted QR codes and digital seals embedded into the product packaging to instantly authenticate goods without referencing a database.
Physical, digital seals use unique product identifiers that make tracking and authenticating products throughout the supply chain easy. However, counterfeiters can easily replicate some of these simple track-and-trace technologies. Counterfeiters can reproduce, reuse, or fully remove these physical identification features. As a result, new technologies that use AI to instantly authenticate products are being developed to better combat counterfeiting.
Online Product Monitoring
Counterfeiting schemes have exploded online, infiltrating ecommerce websites and social media. As a result, business owners need to monitor online activity concerning their brand, including social media engagement. They can look for fraudulent mentions or impersonations of their brand or products. An online monitoring service provider can help protect brands by using AI to identify suspicious product listings, trademark infringements, fraud and cybercrime. This time-saving, cost efficient product monitoring solution can also identify IP address locations where counterfeit goods are being listed, and detect traffic diversion to company domains.
Collaboration with Law Enforcement and other Anti-counterfeiting Agencies
Brands can work together with local law enforcement and other agencies that assist governments with protecting your intellectual property and preventing counterfeiting crime. This can help businesses maintain a holistic approach to brand protection by staying informed on the latest anti-counterfeiting regulations and methods, and educating their consumers about the risks of fake products. Company owners can attend intellectual property conferences and seminars to better understand the biggest risks in their industry, trading standards, and evolving counterfeiting schemes.
Anti-counterfeiting Technology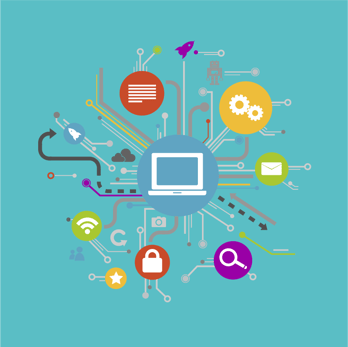 Completely eliminating the risk of fake products is practically impossible for most businesses. To better protect their brand, company owners should consult with a company that has in-depth knowledge and extensive experience about the world of anti-counterfeiting crime, and creates and implements high-tech brand protection solutions. This can help brand owners quickly adapt their security measures to the latest and most sophisticated counterfeiting schemes.
Solutions
Brands that want to implement a thorough holistic brand protection strategy should consult U-NICA. The experts at U-NICA have developed technologies that beat the most sophisticated anti-counterfeiting schemes and can authenticate products just using a smartphone. Don't lose money, damage your brand's reputation, or risk the safety of your consumers due to counterfeiting. Contact U-NICA today to get a free assessment of the best brand protection solutions available in your industry.