Throughout history, one can see examples of counterfeit goods and counterfeiters. Today, there is a significant amount more than in the past due to online shopping. Every country is affected by counterfeits even though society tends to focus on the United States or Europe. Therefore, this particular article will showcase Thailand and how the country is implementing an extra anti counterfeit solution.
Thailand and Counterfeit Products
Within Asia, counterfeit products are more widely accepted on an individual level than other parts of the world. According to The Association for Consumer Research, Asian markets have a high taste for Western products, but with a limited budget making counterfeits appealing. The study looked specifically at college students whose big goal in purchasing counterfeit products was to look fashionable at a lower cost.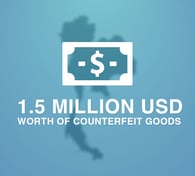 Due to this, Thai custom agents find an increasingly higher amount of counterfeits each year. In 2014, they seized 74.7 million THB, while in 2015, that figure rose to 170.8 million. Meanwhile, in 2021, Thai authorities seized 1.5 million USD worth of counterfeit goods, showing that Thailand is just like any other country battling increases in counterfeit products every year.
Unfortunately, counterfeit goods often do as much harm to consumers as they do to brands such as counterfeit pharmaceuticals products or counterfeit automobile parts. These fake goods can cause severe injury or even death. In order to protect citizens and foreigners alike, the Thai government has implemented many anti counterfeit legislative measures over the years since 1956.
But it isn't just the Thai government who is looking to protect businesses and people. In 1967, a non-profit organization was founded by 27 industrialists in order to promote and support Thailand's businesses via product and brand protection. This private sector administrative body is now called The Federation of Thai Industries (FTI).
Today, Thailand implements one more layer to the fight against counterfeit; a project created by Ecobz and supported by the Thai Federation of Industries.
Thailand's Additional Anti Counterfeit Solution
The best anti counterfeit strategy is one that incorporates multiple layers and, though Thailand has legislative measures and keen custom officials fighting back against counterfeiters, they are now involving the average consumer.
In partnership with U-NICA, the FTI has licensed the latest anti counterfeit measure against fake goods for Thailand called Dragon Code!
How Dragon Code Fights Counterfeiters
Dragon Code's main purpose is to protect consumer products in the Thai marketplace against counterfeiters. This is achieved through Dragon Code's non-destructible adhesive label, which is visually easy to recognize. This label is customizable to fit the brand's specific needs allowing them to attach it to any product and or package. Because of the customization, it is easy for companies to integrate it into their production.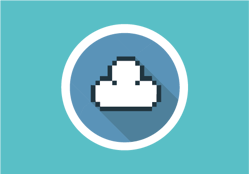 However, it is not only easy for companies, but also for consumers as they can download the free smartphone app to scan the label and verify the product. The technology within the label is a combination of different types, which includes an anti-copy feature (Pixelcloud) giving the product extreme protection as well as information that is sent to the cloud upon each scan.
Once the consumer uses the app to verify the product, information about where and when it was scanned is uploaded to the cloud in order to be monitored for any traces of counterfeit activities. For example, if a product was scanned multiple times in an area not known to be a vendor location that could indicate counterfeiters are at work. Since it has the location, this cloud database will help Thai businesses fight against counterfeiters on a local, national, and even international stage.
In addition to consumer protection from harmful and dangerous counterfeit goods, when companies implement an anti counterfeit solution, they also have brand protection and revenue protection.
Start Your Own Anti Counterfeit Protection Today
If your business is interested in an anti counterfeit solution like Dragon Code, an OEM on demand module is available for companies of all sizes. No matter the size of the company, each one has a chance to protect its products from counterfeiters at home or abroad.
Contact U-NICA today to start fighting against counterfeiters and protecting your business.