The global pharmaceutical packaging industry is greatly impacted by the supply and distribution of counterfeit medicines. The Food and Drug Administration reported that fake drugs are putting millions of consumers at risk, since these pills can contain toxic ingredients and cause poisoning. An estimated 11% of medications sold in developing countries are counterfeit. Most fake medicines are sold on the internet without a prescription, and there are currently more than 11,000 bogus pharmacy websites on the internet.
To combat counterfeiting and protect consumers, medicine companies are adapting their product packaging strategies. Packaging of medicines now has strict requirements to ensure product authenticity and quality, and prevent product damage during delivery. These standards are determined by the International Organization for Standardization (ISO) which helps provide guidelines for governments worldwide. Here are the essential security elements for medicine packaging.
Tamper Evident Packaging
The most recent ISO standard for medicine packaging states that distributors must use tamper evident seals to ensure the integrity of pharmaceuticals. These seals typically come in the form of shrink bands, tapes, self-adhesive films, and wraps that provide easily recognisable proof that a product has not been opened. Medicine packages should also have protective identification features like invisible security ink, which helps provide evidence if a product has been tampered with. Packages should be made from materials that can easily incorporate these anti-tampering methods, and they should not be able to be opened without breaking the safety seal. By implementing tamper evident packaging, brands also increase customer loyalty by showing genuine concern for their well-being.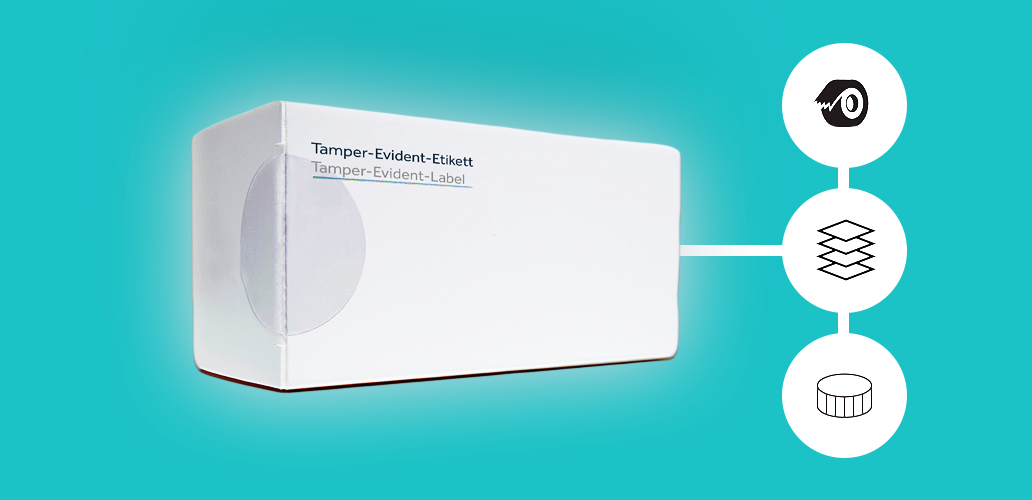 Smart Packaging
Smart packaging refers to intuitive packaging techniques that extend the shelf life of products, monitor freshness, display information on product quality, and improve safety for the consumer. Smart packaging is transforming the pharmaceutical industry and is a key driver of growth in this market. These intuitive packaging techniques typically involve the use of sensors (gas sensors, biosensors), indicators (freshness, temperature), or data carriers (radio frequency identification, holograms with QR codes).
Smart packaging technology gathers data insights about a product throughout its supply chain lifecycle. For example, near-field communication (NFC) chips are integrated circuits that can be embedded into packages. These chips enable the tracking of medicine use, and provide an instant transfer of data between different devices. This creates easy two-way communication between consumers and medicine companies. Smart packaging provides businesses with visibility into product location, and information to better understand consumer behavior. Smart packaging techniques greatly reduce the risk of counterfeit products, and reduce supply chain losses through product monitoring.
Durable, High Quality Packaging
Medicine packages need to protect products from external factors like extreme temperatures and humidity levels, UV light, and excessive handling. Packaging materials must be durable enough to ensure product safety and quality, and reduce the risk of counterfeiting. Traditional materials used for medicine packaging include plastics, glass, blister packs, and paper boards. A recent market report stated that glass and plastics are the most widely used pharmaceutical packaging materials. Plastic bottles work well for packaging both liquid and solid medicines, and their materials can be recycled.
Despite the regular use of glass and plastic containers, a current trend in the medicine packaging industry is the implementation of more eco-friendly materials. This creates more sustainable packages. One eco-friendly material alternative involves the use of the FDA-approved polymer PLA (Polylactic acid) in packaging. PLA containers are made from biodegradable materials like plant extracts. PLA is ideal for packaging products that have a short shelf life, and is even used to create medical implants for the body like pins, screws, or rods which will eventually break down into lactic acid. Medicine package production companies are researching and testing the use of new eco-friendly materials that create durable packaging which is moldable for different delivery methods, something that is challenging for glass or plastic containers.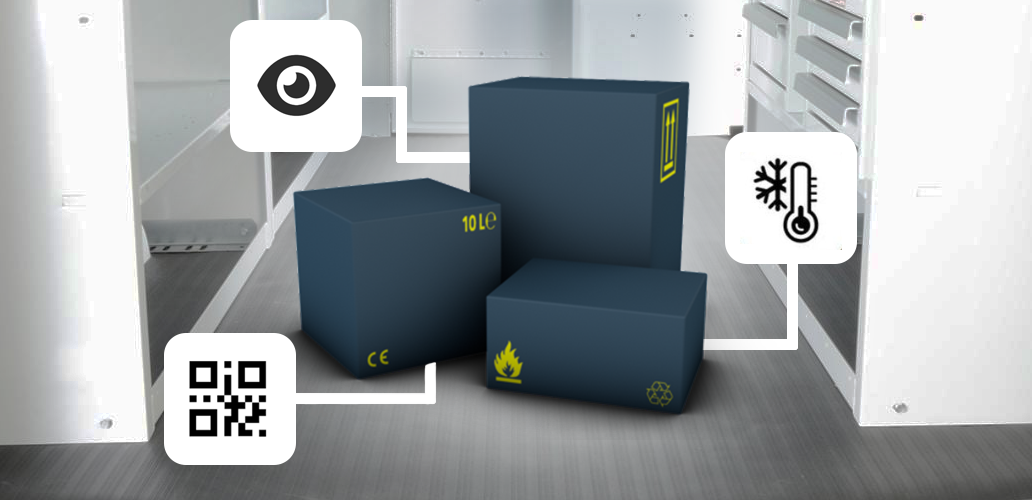 Conclusion
Security elements used in the medicine packaging industry are critical to protect consumers from taking contaminated or fake medicines, and preserve a brand's reputation. A recent report stated that the global anti-counterfeit pharmaceutical packaging market is predicted to grow 8.4% annually through 2027. Because counterfeit schemes present a major threat to the pharmaceutical industry, some governments require product identifying codes to be used on medicine packaging. To protect their brand and consumers, medicine companies should utilize anti-counterfeiting technology with their product packaging.
U-NICA provides cutting-edge anti-counterfeiting solutions for brand protection. U-NICA has developed smart technology that makes authenticating product packaging easy and efficient with the use of a smartphone. Their expert team can quickly enroll thousands of personalized alphanumeric codes (SKUs) for medicine packaging. This allows vendors to easily track inventory throughout the supply chain and identify their unique products, both of which help prevent counterfeiting. Brands that want to incorporate a complete anti-counterfeiting strategy should contact U-NICA today.