Governments and law enforcement agencies already know how to fight pharmaceutical scams. Here's what consumers can do to stay safe.
There's no form of counterfeiting that poses greater personal risk than pharmaceuticals. Consumers are quite literally ingesting fake pills, tablets and other formulation which are ineffective at best and deadly at worst.
Counterfeit medicines comprise an estimated 2.5% of the pharmaceutical industry. That equates to a $200 billion black market that's growing at 20% a year. Millions of people around the world run a daily risk of their next prescription containing counterfeit drugs. Here's what consumers must know to stay vigilant and healthy.
Beware of internet pharmacies and drug advertising
Buyers must be wary of online offers, no matter how promising a product seems. Online medicine sales are the greatest risk to consumers and secure pharma. Counterfeiters love the internet — they don't have to maintain brick and mortar stores and can ship anything to anywhere. An estimated 35,000 online pharmacies have come online in the past decade, with at least 11% of all online pharmaceutical purchases revealed to be fakes.
The internet is a global advertising billboard where criminals can make unfounded claims that take advantage of vulnerable, and often desperate, consumers. Direct to consumer pharmaceutical advertising (DTCPA) is such a counterfeit risk that it's illegal in most countries, with only the United States and New Zealand permitting it.
Not only do medical professionals warn against the hugely misleading pictures these medical adverts paint, great disappointment might be the least painful consequence a consumer experiences. Counterfeiters may be behind that offer they're about to click, ready to send a toxic mixture in fake packaging that could worsen their health or cost them their lives.
There are key steps to mitigate the risk of buying over the internet. Online consumers should check that the entity operating the website is in their country and that the site is secure. Ensure the site has qualified medical personnel to answer questions. Also, a legitimate site will require a prescription from your physician before dispensing any pharmaceuticals; watch out for seemingly legitimate questionnaires that claim to qualify you for a product, that's not how legitimate pharmacies typically operate.
Travel increases consumer drug risks
The pharmaceutical markets in developing countries are the hardest hit by fakes, so if any of those locations are in your future travel plans, your chances of encountering counterfeits are greatly increased. Consumers must also remember that Europe, Asia and North America are also significant producers of dangerous counterfeit "drugs."
Certain steps can help protect travelers. One golden rule is to stock up on legitimate medicine from your home country before leaving. If it's necessary to buy drugs abroad, only do so from a licensed pharmacist and retain the receipt. Ask pharmacists or physicians about active ingredients and how well the foreign medicine matches your own.
Lastly, thoroughly examine packaging for poor printing, spelling errors or anything you may feel is suspicious. These are some common indicators of pharmaceutical scams. Patient protection also hinges on never buying unpackaged medicines. Avoid street vendors and open markets, which are some of secure pharma's biggest threats.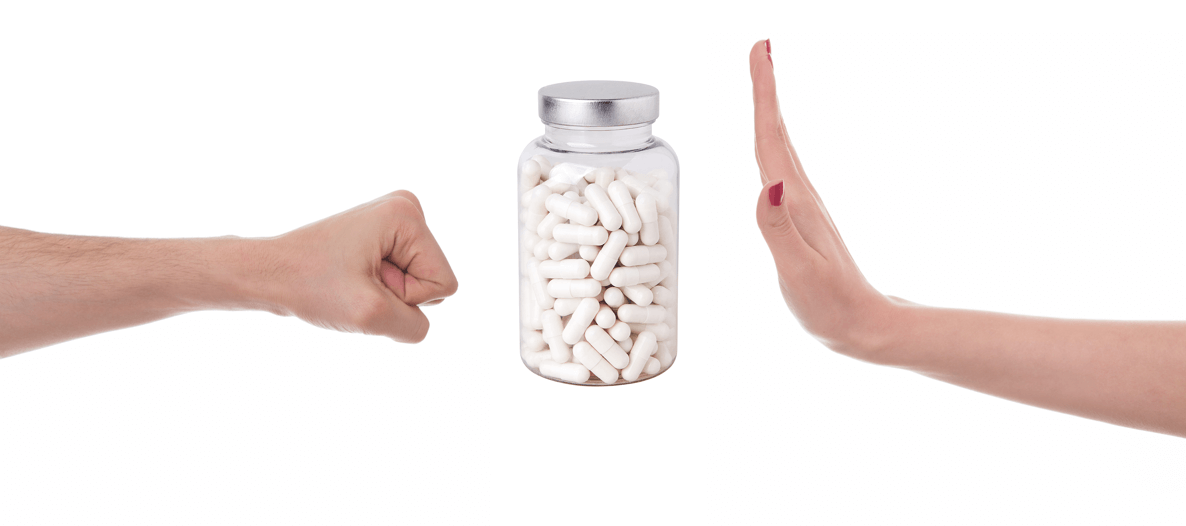 Pharmacists and health professionals may pose unwitting risks
Trusting your pharmacist may not protect you because they could be unknowingly dealing in counterfeit drugs. Both commercial and non-commercial programs have been fighting fakes for years. Pharmacies, nursing homes, hospitals and doctors' offices are all vulnerable to receiving and dispensing counterfeit pharmaceuticals that are convincing enough to fool professionals.
Cutting costs is a counterfeiter's most attractive tool, and doctors and health centers can be swayed by a bargain just like anyone else. If they find a supplier that seems to offer a legitimate drug at a highly competitive rate, they may accept the offer not knowing they just bought counterfeit drugs.
Low cost is a universal warning sign across the counterfeit spectrum. If the price seems too good to be true, and this includes sales offers, it may be a pharmaceutical scam.
What consumers can do
Checking the expiration date on medicine is important for patient protection. Many drugs on the black market are legitimately produced but have been lying low until the heat from their theft cooled down. They then reenter the consumption cycle past their expiry date and pose a health hazard. Other danger signs include any changes in packaging design, pill/tablet size and the condition of the medicine (cracked, chipped, malformed, etc.).
Legitimate manufacturers do sometimes change packaging and pill size, but it's in your best interest to query any changes to the norm. Interpol recommends that If you suspect fake medical products either online or off, report it to your local police or health regulatory authority. The Partnership for Safe Medicines offers an excellent collection of consumer resources to educate the public on everything from internet awareness to over-the-counter checklists.
U-NICA protects consumers from pharmaceutical scams
Our scryptoTRACE® solution is a fully scalable, rapid response answer to counterfeit concerns that addresses the entire product cycle for patient protection. It's an end-to-end brand value and product protection solution that becomes part of the entire product value chain, from design and manufacturing to distribution, sales and purchasing. And the verification app can even be used by consumers to make sure they're buying is the real medicine.
Every stage of supply can use our unique smartphone app to quickly and reliably determine a product's authenticity, and that includes consumers. A simple and quick scan verifies if pharmaceuticals are legitimate and offers patients immediate peace of mind. Connect with me to learn more about U-NICA empowers pharma to protect the public.
U-NICA is a team with a single purpose: supporting you in the fight to protect your brand's integrity and value. Our staff operates globally and partners with universities and agencies to deliver the future of brand protection. Connect with me for more information on our constantly evolving open solution suite.