Counterfeit pharmaceuticals put the entire medicinal supply chain at risk, as well as populations of patients around the world. Here how you can fight them with pill identification, product verification and brand protection.
Pharmaceutical companies depend on the accuracy and authenticity of their products. The sale and distribution of counterfeit medications are exceedingly common across the country, especially as online drug marketplaces become more popular with consumers seeking more affordable and accessible medicines.
Counterfeit drug studies show that hundreds of thousands of people die each year around the globe because of bad drugs that claim to treat conditions like cancer and cardiovascular disease, among many others. Not only do these drugs cause patient deaths, they also can cost local economies from $10 to $200 billion per year.
What is pill identification?
There are several ways that pills are identified. One involves pharmaceutical companies using physical-chemical identifiers (PCIDs), which are substances in solid oral dosage forms (SODFs) of medications that provide unique properties to identify and authenticate pharmaceuticals.
These substances can be inks, flavors, pigments or any kind of inactive ingredient that can be used to verify that the pill in question is what it claims to be. PCIDs help pharmaceutical manufacturers, consumers, healthcare works and pharmacies identify counterfeit drugs and protect their products from fakes in the marketplace.
Consumers can authenticate medication by using a pill identifier tool to match the color, shape or imprint on a pill in addition to the brand name or generic name. The FDA requires both prescription and over-the-counter drugs that are SODFs have a unique imprint code that identifies the product as well as the manufacturer and the strength of the medication.
Drugs without a code could be vitamins or supplements, a foreign medication, or a counterfeit drug. Because counterfeiters can imitate an imprint, shape or color of a pill, extra steps like PCIDs must be taken to authenticate medicines. It's also important to build consumer awareness about how to avoid buying counterfeit drugs. This includes education around only purchasing pills from legitimate pharmacies and avoiding websites that don't require a prescription for purchase.
How pill identification relates to product verification and brand authentication
Pills are pharmaceutical companies' most important products. Providing a method to authenticate pills on the market is crucial in protecting their supply chain and brand reputation. Security threats in the healthcare supply chain pose some of the most dangerous risks in the marketplace, including death and illness of patients.
Implementing effective pill identification strategies will help protect the supply chain, but it's also crucial to protecting brand value for pharmaceutical companies. If counterfeit products are found on the market, consumer trust will dwindle and have a negative impact on revenue and reputation.
Counterfeit drugs are the biggest threat to product and brand value in the medication manufacturing and distribution industry. When proper security tactics and brand protections are in place, the entire market benefits, and the risks are reduced significantly for patients and brands.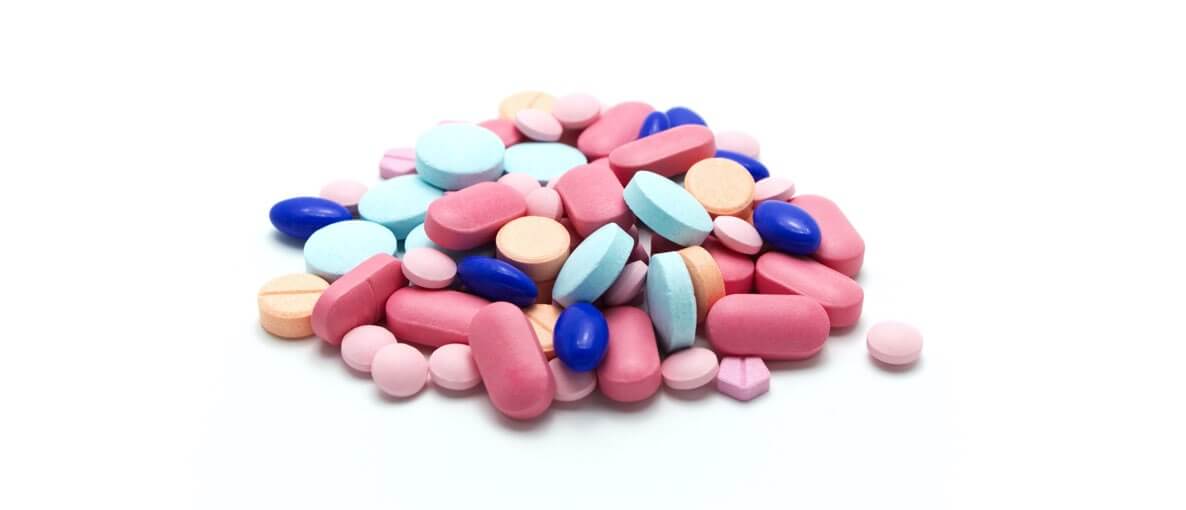 U-NICA's services protect your brand and products
U-NICA helps pharmaceutical companies protect their products from cheap imitations with our product and brand value protection solutions. We use data intelligently by tracking the product flow from production to consumer, providing valuable insights to help you plan accordingly.
Product protection involves two kinds of defense:
Protecting the information and data of your processes, employees and operations — including packaging, transportation and distribution of products
Enabling workers, pharmacists and customers to easily identify and authenticate your products from illegal counterfeits. For example, pharmaceutical companies can provide a special app to identify and verify original products.
Brand value protection works in conjunction with product protection to protect the company's brand name and build consumer trust. This requires multiple measures, including protecting the customer from anything that could go wrong in the supply chain and always ensuring that they receive only a genuine, high-quality product.
In addition, underlying legal rights to products must be secured so the laws can be enforced to protect your brand and products against physical and online counterfeiting in the medical marketplace. At the same time, all processes that support the supply and value chain must be equally protected.
U-NICA scryptoTRACE® suite provides the foundation you need to implement effective product and brand value protection strategies. You can begin with one product, integrating the tool into current procedures, and scale only when you're ready.
To learn more about how our product and brand value protection solutions can help your pharmaceutical company combat threats to the supply chain and your brand reputation, get in touch with our team at U-NICA today.