U-NICA's mission is to protect each and every company against counterfeiters.
We achieve this through our product offerings that provide brand value protection and product protection as well as through different conferences and events.
Join us for these upcoming events!
Pharma Supply Chain and Security World 2022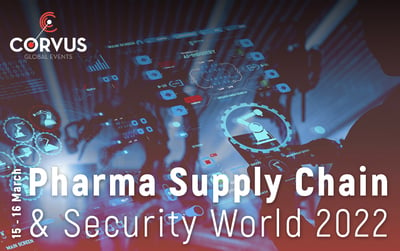 This first event that we will be discussing in this article takes place virtually on March 15th and 16th, 2022.
The Pharma Supply Chain and Security World event features information about how counterfeit pharmaceutical drugs are increasingly threatening the pharmaceutical industry. Counterfeit drugs enter the supply chain from different points, which has become easier with the rise of online shopping.
However, companies that implement a multi-layer anti counterfeit strategy, such as U-NICA's scryptoTRACE® suite, have better protection for their products throughout their supply chain.
Join U-NICA and other Pharma industry experts as we share various challenges faced, new strategies, case studies, and use of innovative ideas. There will also be opportunities for partnerships and collaborations!
Intergraf Currency+Identity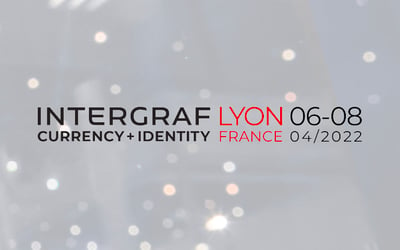 The second event we discuss in this article takes place in person and virtually in Lyon, France, April 6th through the 8th, 2022.
Intergraf Currency+Identity is all about securing currency and identity documents worldwide.
Think of this event more as a networking and collaboration one rather than a conference as it is not sponsored and has no end objective besides spreading knowledge and insights on how companies can implement anti counterfeit solutions such as U-NICA's surTRACE, which can protect any official document or product.
If you are not able to attend in person, components will be live streamed so you won't miss out on the incredible speakers and exhibitions!
Optical and Digital Document Security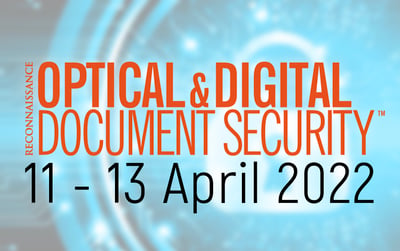 This event takes place in person in Vienna, Austria, April 11th through the 13th, 2022.
As anti counterfeit strategists, we accept at least two facts when it comes to the digital world:
Currency protection is important.
Online shopping has seen an increase in scams and counterfeit goods.
Therefore, we constantly ask, how can we protect online shopping and money at the same time?
That is what this conference will dive into as well as other thought-provoking questions concerning digital transaction protection.
IACC Annual Conference 2022
This event takes place in person in Washington D.C, USA, April 27th through the 29th, 2022.
A one stop shop event for all things anti counterfeit and the protection of intellectual property, this conference will allow attendees to learn from top intellectual property enforcement experts, service providers, and government and industry partners in small group workshops as well as general plenary sessions.
Tax Stamp & Traceability Forum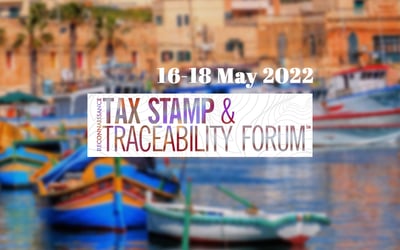 This fifth event takes place in person in Malta, May 16th through the 18th, 2022.
When society thinks of counterfeit, usually counterfeit luxury items such as fashion brands or even counterfeit automobile parts come to mind. Very rarely does the average consumer think of tobacco, spirits, wine, and or beer as something that could be a counterfeit. Furthermore, consumers don't think of the government as being harmed by these counterfeit goods.
Unfortunately, the government and, therefore, its citizens, are harmed by any types of contraband, counterfeiting or tax evasion when it comes to these products. Just like any other business category, this area also needs to have strong anti-counterfeit solutions in place.
This forum allows professionals across the globe to come together to learn, share, and grow in their fight against counterfeiters.
Brand Protection Excellence Forum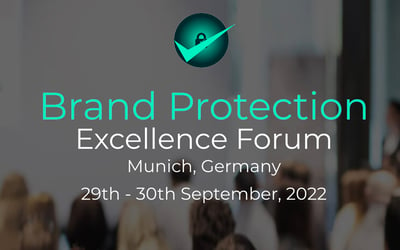 The last event we will discuss today takes place in person in Munich, Germany, September 29th through the 30th, 2022.
This organization is dedicated to discussing industry challenges, which include anti counterfeiting, online brand protection, cross border product security, cyber crime, and intellectual property legislative measures.
Those attending will be able to network and share information with other security professionals throughout the supply chain in order to strengthen the overall anti counterfeiting community.
Start Your Anti Counterfeit Strategy with U-NICA
If you are unavailable for any of our upcoming events, a member of our team would be happy to chat more about how U-NICA helps companies with their product and brand value protection. Contact us today!