According to a news article by the EUIPO and OECD, though there has been a relative slowdown of global trade, the relative share of counterfeit and pirated products have grown significantly by approximately 32%, from 2016 to 2019. The article outlines that an estimated 3.3% of global trade goods are counterfeit.
For Europe, the picture is even worse, as the share of counterfeit and pirated products into the European market has reached 6.8%, which is an estimated value of 121 billion euros.
Though the world has gone global in terms of trade, economics, and business, globalization has lead to an ever increasing problem with illegal activities. According to one article by UNCTAD, counterfeit products are not the only thing that has increased such as smuggling, human trafficking, and tax evasion. All of these have led to an estimated 2.2 trillion US dollar drain on the worldwide economy. However, there is one particular industry or type of company and brand that is targeted the most.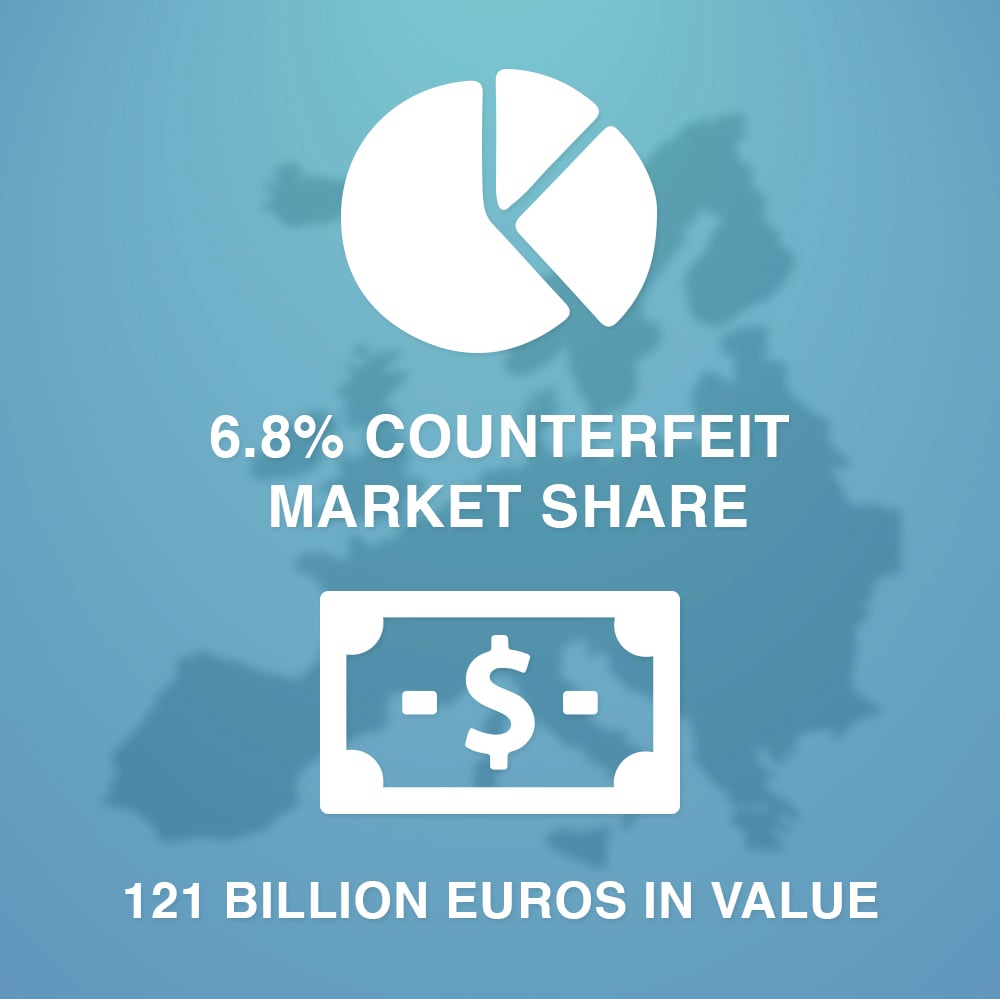 At Risk Brands to Counterfeit Goods
'Fast Moving Consumer Goods' (FMCG) are brands with products that have a short shelf-life. These goods have undergone a significant change due to shifting consumer habits. The increasing usage of online shopping and the desire for direct-brand services are changing the FMCG distribution channels.
These changes are in direct correlation with risks to FMCG brands. The more consumers change, the higher the risk when it comes to counterfeiting, a completely illegal activity, to the gray market or parallel imports, which are unofficial activities, but not quite illegal.
This has led FMCG companies to question what is the best way to protect their brand reputation and products.
FMCG Companies and Counterfeit Goods
Patent protection remains key in securing FMCG companies' rights; however, the long lead-times to obtain legal gains are in contradiction with the short shelf-life cycle and continuously reduced time-to-market. While litigation and patent infringement might be legally enforced, the product may already be obsolete. Another challenge with increased international trade deals and counterfeit products is keeping your brand protected.
While parallel imported products, or products on the gray market, often do not represent the same level of danger to consumers that counterfeit products do, they can still be an issue for brands. These goods may not comply with government regulations on labeling, advertising or even composition.
The FMCG industry has a long history of growth through major brands, but brand reputation damage from the trade of counterfeit goods is a growing concern.
Anti-Counterfeit Protection for FMCG Companies
Major FMCG companies have introduced digital brand protection features and although counterfeiters have faced difficulties due to these packaging solutions, a strong strategy involves attacking and hindering counterfeiters continuously by utilizing evolving and flexible brand protection solutions. We therefore do not regard brand protection as a one-time effort.
How to Protect the Brand and Products
The totality of the anti-counterfeiting measures must be continuously carried out, monitored, and maintained. Product authentication alone often does not focus on product protection, but rather on obtaining clarity about counterfeiting. Once data is acquired and analyzed, focus can be placed on product protection in conjunction with product authentication.
Ongoing Protection of Brands and Products
This process is repetitive, or cyclical, and starts with measures that are silent or concealed. When a raid on the market occurs, those measures become known signaling that the company is defending its trademark or rights.
The fact that this first step becomes known communicates to counterfeiters that measures have been taken to protect products against piracy. This inevitably increases the risk of selling fake goods for potential counterfeiters, which will cause them to change their technique.
The Best Anti-Counterfeiting Strategy
The task of a company with a focus on brand value protection must therefore be the continuous protection of the brand owner, the relevant supplier network, its connections, and the growing inclusion of specific areas endangered.
In order to achieve this, an open, framework-based brand value protection solution is required to integrate different technology and tools. At the same time, the framework-based solution needs to be open to supplementation with the appropriate, new technology, tools, methods, and processes. This is the core to executing a lasting, holistic brand value and product protection strategy.
The best anti-counterfeiting strategy lies in constant monitoring and adaptation and U-NICA provides a blueprint for any company.
Brand and Product Protection with U-NICA
As a company focused on brand protection, our task is to apply the appropriate technology to authenticate products, collect and prepare market data, gain illuminating insights, and support the legal work in building a case.
The U-NICA Protection Circle© combines all of that through one holistic approach comprising of four pillars: strategy, technology, operation, and intelligence.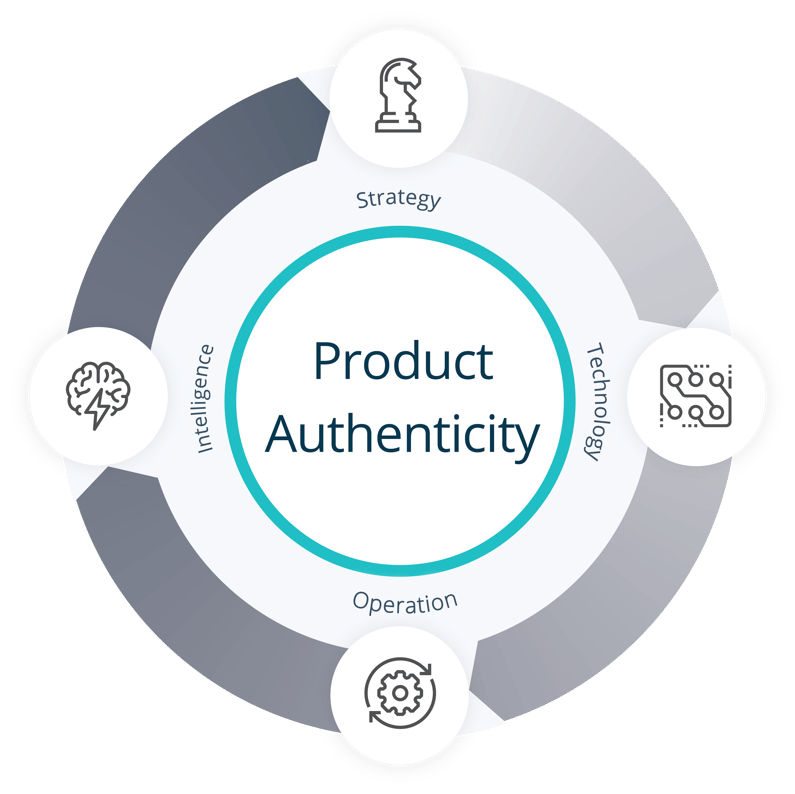 Talk to us
We go through the following steps in a cyclical manner to make sure the strategy is appropriate and the measures in place are secure at all times.
Define Company Strategy

Select Appropriate Technology

Secure Operations

Gather Intelligence
Contact us today to learn more about implementing U-NICA's protection circle for your brand and products.