2004
How we started
"The beginning is the most important part of the work" -Plato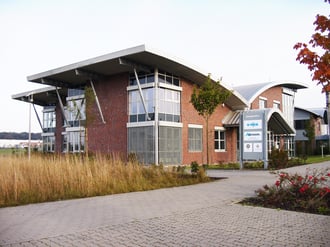 Thanks to our familiarity and special knowledge of high-security documents, especially banknotes and passports, as well as the extent of the counterfeiting crime worldwide, our company founders concluded that advanced and effective technologies from the high-security segment could also contribute to the protection of branded products against counterfeiting activities.
These considerations prompted Alfred Rutz to found the company U-NICA AG in Vaduz, Liechtenstein. The goal was to establish product protection features at the highest technical level.
2005
Where our extensive knowledge comes from
"To acquire knowledge, one must study; but to acquire wisdom, one must observe." -Marilyn Vos Savant
From 2005 to 2009, the first step involved market screening and analysis of more than 80 innovative technologies, valued for their brand value and product protection potential. Depending on their suitability and situation, a selection of unique technologies, patents, and knowledge were collected and transferred to the application development.
In addition, the company structure was adapted and the research and development were bundled into three technology clusters called PHYSICAL, LASER, and DIGITAL. The operating units were located in Geneva (Switzerland), Hamburg-Harburg (Germany), and Leuna (Germany), while an additional operating unit and the headquarters were based in Malans (Switzerland, Grisons).
2010
Expand and grow
"Growth is never by mere chance; it is the result of forces working together." -James Cash Penney
The industrialization of innovative key technologies in projects, together with leading companies and key customers, were successfully implemented due to the increased development and attainment of market maturity. Joint developments with leading companies in specific security segments from the laser, physical, and digital clusters have led to successful projects, such as in the government security sector, security documents, and injection-molded high-quality plastics
.
Among the first projects, those aimed at digital product protection developed with vehemence and very soon reached the industrialization phase. A sales partner network and U-NICA's own sales team have been set up for the worldwide
distribution of this technology portfolio. Fast forward to today, U-NICA now has sales representatives in the United States (U-NICA Americas Inc.) and Asia (U-NICA Singapore Pte Ltd) as well as partners around the world.
2015
Holistic approach and shift in focus
"If I have a thousand ideas and only one turns out to be good, I am satisfied." -Alfred Nobel
With the increasing popularity of corporate digitalization, interest in our digital brand value and product protection solution grew. Due to the growing demands in this area, increased consolidation was necessary. This further development was rewarded with the CeBIT 2017 award for the best solution in the category "Business Intelligence." A re-consolidation was carried out in 2017, channeling the company towards the Digital Brand Value and Product Protection Solution Suite and the maintenance of the existing business with Security Paints, Beats, and intraGRAM®.
Our ambition to develop and strengthen an efficient, affordable, minimally invasive, and easy-to-use brand protection, product security, and authentication solutions needed additional support, a more prosperous environment. This was achieved by relocating our headquarters to Landquart. This was intended to not just be a re-location or a mere evolutionary step, but a disruptive impact on the company's culture in a constructive and fruitful way. Here we can focus on our successful core brand protection solutions, our scryptoTRACE® suite and plastoTRACE® suite, while remaining a lean and highly networked organization. In addition, this concentration allows us to communicate more effectively, efficiently, spontaneously, and easily across all our domains and units as well as with our partners and customers.
2021
The stage is set
"I only hope that we remind of one thing — that it just started with a vision." -Alfred Rutz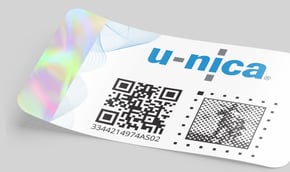 In 2021, we launched our cutting-edge Digital Security Label™, which will enable companies to protect their brand without having to modify the product as it is an adhesive label that can be applied to any type of packaging and can be tailor-made to fit any shape or form. DSL contains a plethora of security features, some of which are visible, such as guilloches and a hologram stripe. Others are embedded into a QR-code, an image, a logo, or the pay-off. Once customers have downloaded our intuitive app, they can check the authenticity of the products they have received. There is no longer a need for special equipment, such as RFID readers, microscopes, or UV lamps to verify if a product is genuine.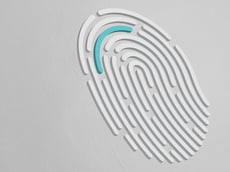 And there is another product that has entered the

brand protection

arena

. It is a microstructure recognition technology, which we proudly call

surTRACE

®

. Most of the raw materials or processed materials contain microstructures of a random nature on the surface, which are of natural origin or created by machine tooling. By recording these features, our surTRACE

®

technology will allow our customers to verify that a product was made in the factory of the correct manufacturer and where the material originally came from.
Both of these amazing new tools in the fight against counterfeiters are also part of the most comprehensive anti-counterfeiting and brand value platform, our
scryptoTRACE® suite
.
2022
Embracing Digital Transformation
"The biggest part of our digital transformation is changing the way we think." -Simeon Preston
In 2022, we at U-NICA, underwent a strategic transformation, focusing solely on digital anti-counterfeit solutions. With a sharpened emphasis on
computer vision technology
, we fortified our anti-counterfeit capabilities, partnering with top-tier institutes. These collaborations enabled us to enhance our solutions, creating a cutting-edge approach in the fight against counterfeiting.
Recognizing the evolving regulatory landscape in the EU, we began adapting our products to serve as secured gateways into the digital realm, adhering to the upcoming EU Digital Product Passport. Simultaneously,
we intensified our focus on smartphone-based authentication
for our inspector solutions and consumer engagement solutions. This innovative approach not only bolstered our security offerings but also enhanced user engagement, marking 2022 as a year of significant growth and innovation for U-NICA.